Although it had been suggested that we bring a small step ladder none was needed on our cherry picking excursion. We leaned into the shade of the trees to pick our fruit. The view and light all chimed in to create the chords of a great experience.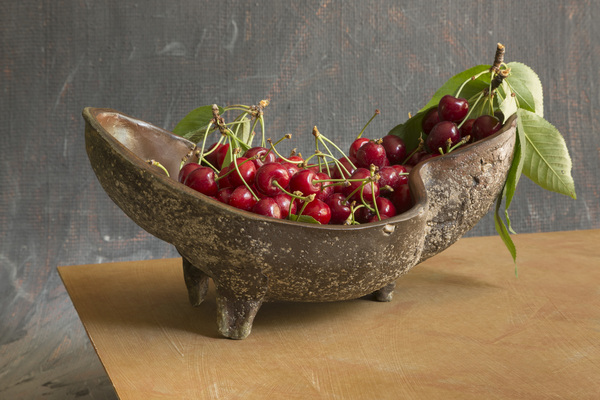 I lean like a ladder and with my face
reach into the second floor of the cherry tree.
I'm inside the bell of colours, it chimes with sunlight.
I polish off the swarthy red berries faster than four magpies.
--Tomas Transtromer