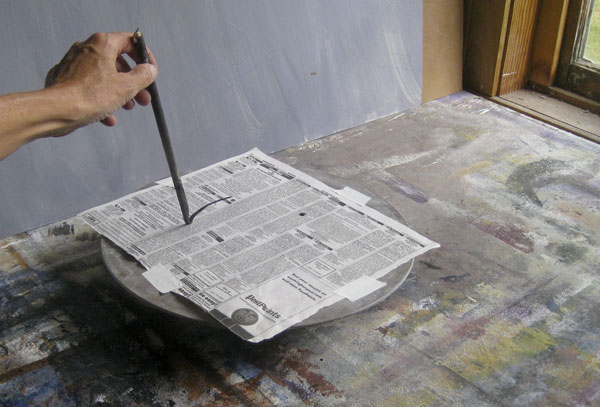 I remember when I was a student at Antioch University in Columbia Maryland I would tape newspaper to my wheel head and paint perfect circles as I turned my wheel on and off and held my hand steady. I was chasing an idea of perfection.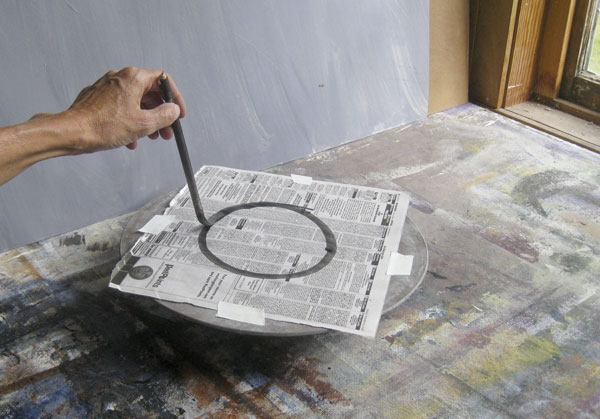 Recently I was pursuing the question of how to express an idea visually. At the end of my day in the studio I cleaned off the plywood table,mixed up my black glaze and I dipped my fat skunk tail brush in black glaze and let it run until the drips slowed down and ran my hand across the bowl so that I got a line of drips and an asymmetrical circle on a series of white bowls.
When I revisited painting circles it was a moment of re-examining an old idea. I think of my work as being like traveling along a gentle upward spiraling path. I make a loop and revisit ideas and by the time I come back to them I have traversed a big circle and I am looking at the idea from a slightly different angle. It is not pure repetition but readdressing old ideas with new vision experience and hopefully insight. I am not just documenting answers but always chasing a more interesting question.