When I turned ten my cousin Sara came to visit from Minnesota. She brought me a pink diary with a tiny key for my birthday. Dad offered that if I wrote in the book every day for the summer he would pay me what seemed like a huge sum...$5. During June I dutifully filled the couple of lines each day. in July my entries dwindled and I began to write one word and do a tiny drawing. I thought I was cheating and soon my efforts petered out. In retrospect I wish I had known that a word and an image were enough.
I am currently reading
When Women Were Birds
by Terry Tempest Williams. On her deathbed Terry's mother said, "I am leaving you all my journals." At the next full moon Terry opened them to find that they were all empty. Terry is left to wonder what can she "glean from the furrows" of the empty journals.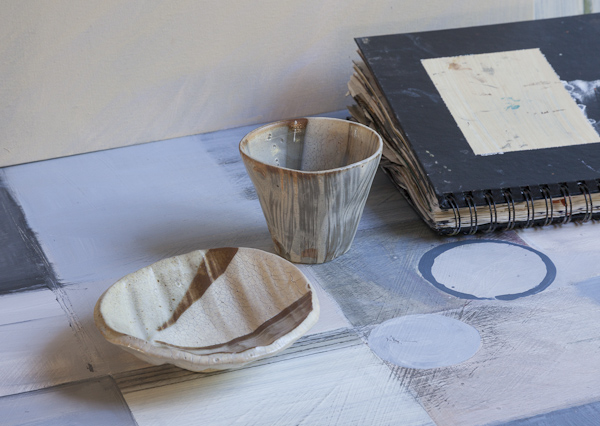 The most beautiful words cannot be written, unfortunately. Fortunately. We would have to be able to write with our eyes, with wild eyes, with the tears of our eyes, with the frenzy of a gaze, with the skin of our hands.
-Terry Tempest Williams,
When Woman Were Birds
, p 151.