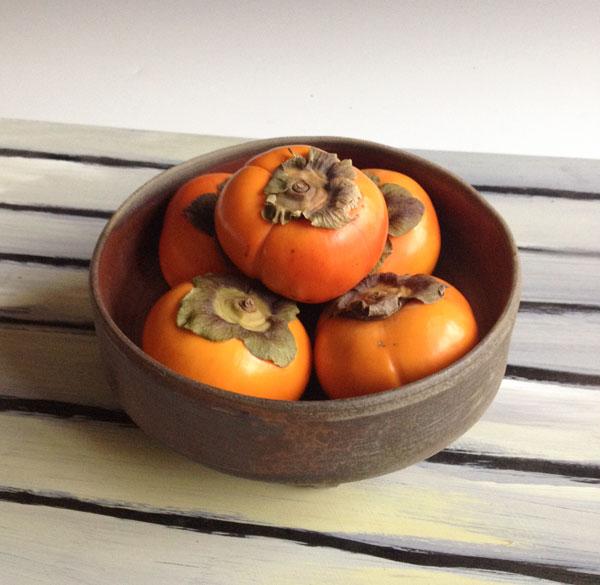 Persimmons have become a fall firing tradition. Their color, shape and seasonal appearance set the tone as we begin to fill the kiln.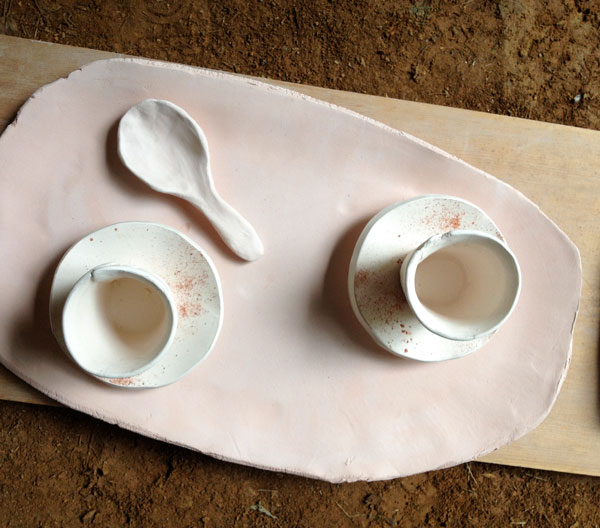 Kat brought a plate and small cups to stack in the kiln and as she arranged them our after lunch thoughts turned to a quick shot of espresso and a ginger snap to keep us focused on how best to fill the kiln with an awareness of flame path and ash deposits.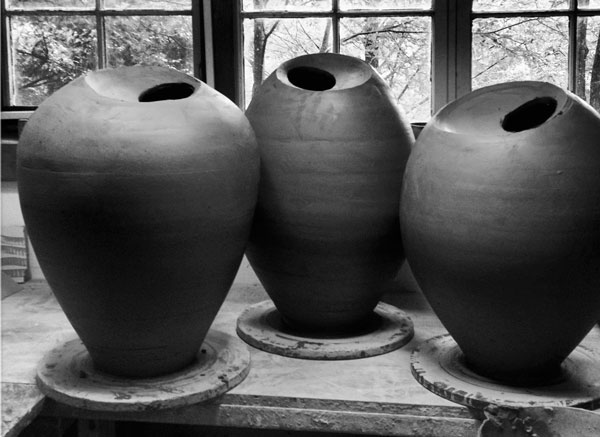 From the largest Jar to the smallest cup each pot has its place it takes time and thought to shift and adjust and find the right spot.