My mother ingrained in me the habit of setting the dinner table with candles.
As an artist and poet the play of light and resonance of family ritual seemed to come naturally to her. In my home I try to build on the poetic memory. As a potter and or cook, I juggle the language of ingredients, quantities and ideas. A sudden inspiration can light the candles I carry in my family history. I find the flame shines way beyond the mundane vision of the daily grind.
I set our dinner in plates and bowls on the table and light the candles to spread the mix of language of material, reverberation of color, and balance of taste.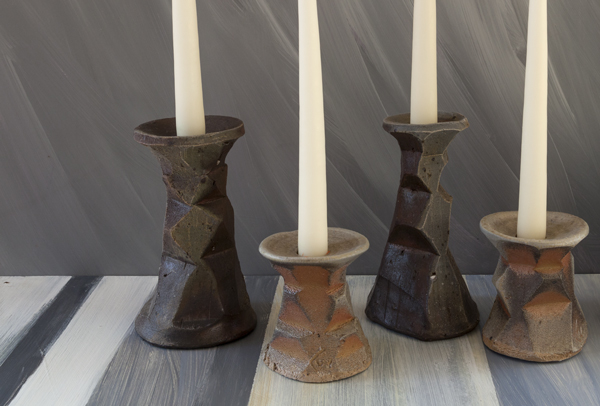 There are two ways of spreading light: To be the candle or the mirror that reflects it.
--Edith Wharton