It seemed that any time my mother cleaned her desk she came across a collection of postcards. Newly discovered, they would inspire her to send to one of her four children, the odd exhibition invite or photo with her haiku-like message describing her travels in NYC or a recently attended public reading.
This afternoon I sorted packing materials, images, and pots and cleared off surfaces in the studio racing to take a photo before I lost the light. I came back to the house as if walking in my mother's footsteps, seeing through her eyes the spectacle of the sunset. The light drained and the trees stood in silhouette while I sat in my daughter's bedroom listening to
an interview
with the poet
Ted Kooser.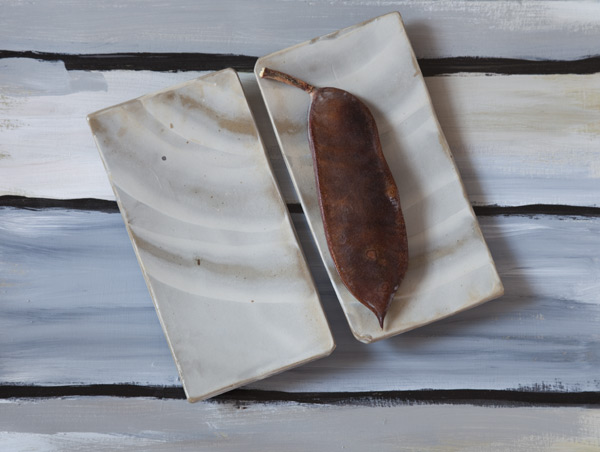 "Were it not for the way you taught me to look at the world, to see the life in everything, I would have been lonely forever."
--Ted Kooser from his new book
Lights on a ground of darkness
from the poem,
to the memory of my mother
.